The Story of Senior Care Concepts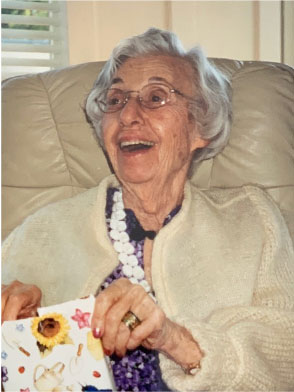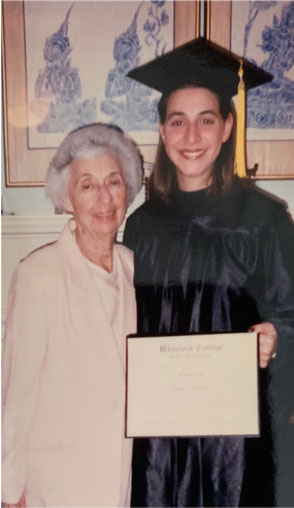 It all started with an inspiring woman...
The story of how Senior Care Concepts started began with my grandmother, with whom I had the most wonderful and caring relationship. She once told me I could do anything I wanted to do as long as I put my mind to it, listened to the people around me and take the time to be kind and compassionate about others.

I watched her run a successful business with my father and as the years went on I watched her fight for her independence as she was challenged with dementia. She was so proud of her family and all that we did with her and how hard we all worked to achieve our goals. She was the inspiration for what I did growing up and now who I aspire to be like as a business owner and community leader.
The day everything changed
The day our relationship changed was the day that I was told my grandmother had Alzheimer's and would need to move from her assisted living to a nursing home dementia unit. She was unable to do all of the activities that she once loved, and was not always able to recognize us and our growing family.

The good news was that even through all of the changes that life gave us we still had a great love affair and she was always happy and upbeat. Our family needed to learn to adapt to her changes and we did. Once we understood her situation and the process she was going through, it was easier to enjoy our time with her, in the world that she was living in, and we were just visitors. My grandmother died on New Year's Day 2004...
Sharing all that we've learned
The life lessons that my grandmother taught me will never be forgotten, but one of the best lessons that she taught me was to take every experience that you are faced with, and do something to help others.

While my grandmother was going through her situation with dementia and Alzheimer's I had been working in the eldercare field and saw that the journey through the aging process was filled with many questions and decisions that we are not always prepared for. From that point forward, I knew that the next story of my life was starting Senior Care Concepts, where we work to assist families and their loved ones with navigating the health care system and the aging process. It's extremely rewarding work that helps families in need and honors the life and work of my beloved grandmother.

~Jenny